CAL Fire: Thanksgiving Is Peak Day For Home Cooking Fires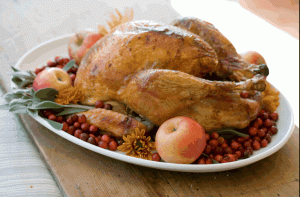 Thanksgiving Dinner

View Photos
CAL Fire warns that more home cooking fires traditionally occur on Thanksgiving than any other day of the year.
The second highest is the day before Thanksgiving, followed by Christmas Day and Christmas Eve. Thanksgiving has four times the average number of cooking fires, with the most common contributing factor being "unattended cooking."
"While we are with our family and friends, it is so important to not get distracted while cooking," said Chief Dennis Mathisen, State Fire Marshal. "On Thanksgiving day we tend to have multiple items cooking on the stove with many family members surrounding us. With that, make sure to always stand next to the oven or stove when you are cooking to avoid any accidents in the kitchen."
Other tips from CAL Fire include having a fire extinguisher handy, ensure smoke alarms are working properly, turn pot handles toward the back of the stove and have activities that keep kids out of the kitchen during busy times.