Strong Retail Sales Fuel State Revenues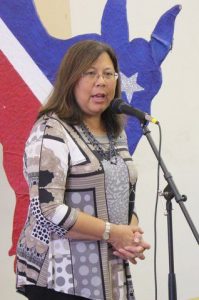 CA Controller Betty Yee Speaks In Sonora

View Photos
Sacramento, CA – While California's total revenues of $6.74 billion for October were just $38.7 million shy of expectations, State Controller Betty Yee reports that even with two of the state's biggest revenue sources missing the mark, a strong month for retail sales made up for most of that shortfall.
Total revenues of $32.65 billion for the first four months of the 2017-18 fiscal year are outpacing budget projections by $544.8 million, or 1.7 percent, with personal income, corporation and retail sales and use taxes all in the black. Sales receipts of $936.1 million for October were $45.0 million higher than anticipated in the budget, according to Yee.  Personal income tax receipts for last month totaled $5.38 billion, falling $49.8 million short of budget estimates. After beating expectations for three consecutive months, corporation tax receipts for the previous month totaled $285.6 million, $78.1 million or 21.5 percent below projections.
Outstanding loans of $19.54 billion in October were $1.26 billion more than budget estimates and unused borrowable resources exceeded projections by $1.78 billion, or 8.3 percent. Yee states that the loan balance consists of borrowing from the state's internal special funds.