New OES Chief On Board In Calaveras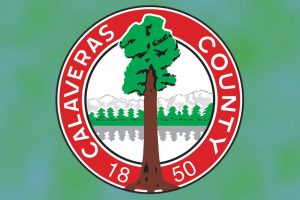 Calaveras County Seal

View Photos
San Andreas, CA — After nearly a decade without one, Calaveras recently hired a dedicated Office of Emergency Services director, who is busily making the rounds, officials say.
According to Calaveras County Chief Administrative Officer (CAO) Tim Lutz, his office now houses OES services, which have been shuffled back there from under the sheriff's auspices, were they had been assigned and relegated to a deputy's slot nearly a decade ago.
The new OES director, William "Will" Downs, made his first appearance since coming on board in early October at yesterday's supervisors meeting, where he was publicly introduced by Lutz. Speaking today with Clarke Broadcasting, Lutz recounts the hiring process, commenting, "We actually had a pretty tremendous list of candidates that we winnowed down to eight that were interviewed by two separate panels." Among the agencies asked to participate in the review boards were CAL Fire, the Calaveras Sheriff's Office, Red Cross, CAL OES and the Tuolumne County OES.
Field Of Candidates Provided 'Tough Competition'
"Our goal was finding somebody with a rural county or city type background – and also strong on the emergency management operations side and it was actually a pretty tough competition, which is a good problem to have," Lutz recounts. While other contenders were impressive enough, he adds, "Both panels felt strongly about Will's strengths and background." Downs shared with his interviewers that he and his wife had family in the Bay Area and had been hankering for awhile to get to Northern California.
Once the county offered the position to Downs in early September, which pays $98,000/year plus benefits, it provided an extension into October to allow Downs a little planning headway for his family's move from New Mexico. Over the past year Downs was employed by that state's Department of Homeland Security and Emergency Management as an operations unit planner and watch-duty officer, where he served as the first point of contact for the state during large events requiring assistance to local levels or other states.
Before that he spent a year working both for the Center for Toxicology and Environmental Health as a rapid responder for hazardous materials incidents and was on temporary assignment with Floyd County's Emergency Management Agency in Rome, Georgia, where he assisted in planning and directing full-scale and table top emergency management exercises. Ahead of that he spent six years as a volunteer rural fireman in his home state of Alabama. Downs holds a Bachelor of Science in Business from University of Alabama in Tuscaloosa and a Masters of Science in Emergency Management from Jacksonville State University. His background includes extensive training, FEMA certifications and experience across a spectrum of emergency preparation and response operations at federal, state and local levels.
'Out-of-the-Box' At The Starting Gate
"One of the things that impressed me with Will is not only his ability to quickly connect with people but he takes a very collaborative out-of-the-box approach. When you are having to work with a lot of volunteers…different groups and do not have as much centralized staffing — that is such a critical skill," Lutz says.
Currently, Downs is conducting a study of the county's existing OES program and plans along with making a needs assessment. Part of the job, Lutz notes, will be to develop much stronger training across the board not only for the county's internal disaster response staff but also really focusing on the many volunteers that want to help. "We want to provide them with a good avenue…help channel that effort to where we need it to be," he explains.
"We are working pretty aggressively with timelines to provide training to our community partners," Lutz continues. Downs, now making the rounds to meet the all the fire district officials, is already closely working with CAL Fire in setting the direction on where the county needs to go. Lutz says as Downs makes the local circuit, agencies, organizations and individuals that have a place in OES should also feel free to touch base.