California Pump Prices To Jump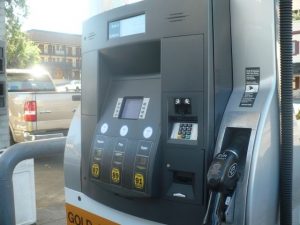 Stock Photo Gas pump

View Photos
Sacramento, CA – Beginning Wednesday get ready to pay more at the pumps in California.
Gasoline taxes will go up by 12 cents per gallon to raise money for fixing roads and highways in the state. Diesel taxes will go up by 20 cents a gallon and diesel sales taxes will rise by 4 points to 13 percent.
This is just the first of several tax and fee hikes that lawmakers approved this year. One critic of the new gas taxes who has been very vocal is the Mother Lode region's Board of Equalization (BOE) Vice Chair George Runner. He rails, "Californians already pay some of the highest gas taxes in the nation. By 2031 you can expect to pay even more at the pump because of the state's cap-and-trade program and low carbon fuel standard. The worst case scenario is a $1.89 per gallon in added costs, unbelievable."
The tax increase has created a political firestorm. As reported here, a state ballot measure to repeal the tax was submitted in July asking voters to repeal the new transportation revenue package. Two Republican candidates running for governor in next year's election are backing that effort. In contrast, AAA spokeswoman Marie Montgomery indicates that the rise in price will be mitigated because it coincides with the annual shift to a winter blend of gasoline, which generally reduces prices by about six cents per gallon.