Northern California Wildfire Losses To Top A Billion Dollars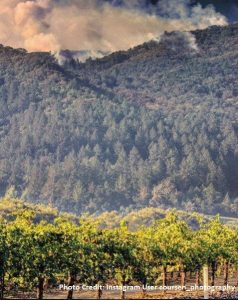 Northern California Wine Country Wildfires

View Photos
Northern California wildfire preliminary losses now exceed a billion dollars and are expected to rise, according to the state insurance commissioner.
Commissioner Dave Jones told reporters Thursday that the estimate comes from the eight largest insurers in the affected areas. Authorities say nearly 7,000 homes and structures were destroyed in the chain of 21 deadly wildfires, another number that is expected to increase as fire crews work to gain containment.
The blazes so far have scorched a combined 246,000 acres of land and killed 42 people. State officials confirm that a majority of these were senior citizens, raising questions about whether more could have been done to alert the most vulnerable. CAL Fire spokesman Daniel Berlant indicates that the most destruction happened Oct. 8th and 9th when fires initially broke out in the wine counties of Sonoma, Napa plus Mendocino and other areas. As of Thursday more than 15,000 people remained evacuated.