Burst Of Gov. Brown Approvals Includes Free College, Bigelow Bill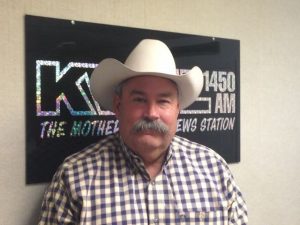 Frank Bigelow

View Photos
Sacramento, CA – Among the final bills to see the ink from Governor Jerry Brown's busy pen was a boost for students and a nod to the efforts of a Mother Lode lawmaker.
The Governor's Office has been providing updates as Gov. Brown has in recent days plowed through dozens of bills awaiting his review since the Sept. 15 close of the legislative session. As of yesterday, it notes the desk was officially clear. Of the 977 bills that made it there he approved 859 – roughly 87 percent of them — and vetoed 118.
Among those signed was AB 19, which allows community colleges to waive fees for first-time, full-time students for one year. It is anticipated that this will boost enrollment, graduation rates and the number of the state's college-educated workers while expanding access to financial aid and reducing student debt.
Among the other bills that won his approval is Assemblymember Frank Bigelow's AB 460, which amends Horse Racing Law, authorizing a fair within the northern zone to contract for the operation and management of a satellite wagering facility with an individual racing association or partnership, a joint venture, or other affiliation of two or more racing associations or fairs that are licensed to conduct thoroughbred meetings or simulcast wagering within the zone.
It also technically makes an appropriation from the Fair and Exposition Fund by allowing a fair or its designated joint powers racing authority, if conducting a live racing meeting, to retain the additional one percent formerly deducted from the total handled by a fair racing association in daily conventional and exotic parimutuel pools for the purposes of improving a fair enclosure, racetrack maintenance, safety at fairs, or other similar activities if certain specified conditions are met. These provisions apply retroactively to January 1, 2016.