Head-On Crash Injures Three Near Sonora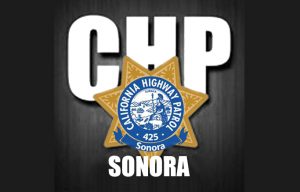 CHP Sonora

View Photos
Sonora, CA — Three people sustained injuries in a head-on crash on Highway 108 west of Mono Way near downtown Sonora.
It happened at 7:20pm on Saturday evening. The CHP reports that 55-year-old Wesley Tresenriter of Modesto mistakenly thought an oncoming traffic lane was a passing lane. Officer Faustino Pulido says Tresenriter moved into the opposing traffic lane, but then lost control of his Toyota upon realizing the mistake. He eventually collided with an oncoming 2012 Jeep Grand Cherokee driven by 32-year-old Steven Rapozo of Mountain Ranch.
Tresenriter was transported by ambulance to Adventist Health Sonora to treat moderate injuries. His lone passenger, 55-year-old Patricia Tresenriter, was taken to Doctors Medical Center to treat moderate injuries. Rapoza suffered minor injuries and declined medical treatment.