Assembly Passes Affordable Housing Bills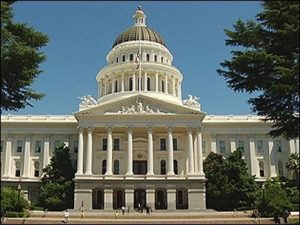 California Statehouse

View Photos
Sacramento, CA — The California Assembly passed a series of bills late Thursday evening aimed at increasing affordable housing in the state.
The most contentious, Senate Bill 2, calls for imposing fees up to $225 on certain types of real estate transaction documents, with the funding earmarked for low-income housing efforts.
Senate Bill 3 calls for placing a $4-billion bond measure on a future statewide ballot, with funding also going towards housing programs.
Senate Bill 540 is designed to speed up approval of housing projects by allowing cities and counties to determine where units needs to be built and create a specific plan for development in that zone. It would be then be quicker for developers to gain approval, if  they are building within the desired zone.
Senate Bill 167 would create automatic fines of $10,000 per unit for cities and counties that do not comply with a court order to allow development. It has been referred to by some in Sacramento as the "anti-nimby act." Senate Bill 166 would create incentives for municipalities to plan for low-to-moderate income housing.
The bills now move to the Senate for consideration, and if approved there, will go to Governor Jerry Brown's desk.