Calaveras Budget, Still Being Tweaked, Earmarks Fire District Funding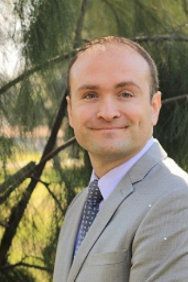 Tim Lutz

View Photos
San Andreas, CA – Tacked on to the end of the Calaveras supervisors' meeting this week, final tweaks to the county budget were addressed over the course of nearly four hours.
In a Wednesday afternoon interview with Clarke Broadcasting, County CAO Tim Lutz shares that he and staff met to help integrate the fine tunings ahead of the board's final adoption of the FY 2017-18 budget at its Sept. 26 meeting. To access links to the latest version and his Powerpoint presentation, click here.
Among the board's changes were to not fund the chamber of commerce $50,000 that it requested as well as to pass on funding a PIO/chief of staff position. These actions resulted in adding about $125,000 to the county's contingencies fund. The board also moved to change how the county's Transient Occupancy Tax (TOT) is formulated in order to provide some county funding to fire districts.
A placeholder was also added to cover the county's membership dues or contribution to the newly formed Eastside San Joaquin Groundwater Sustainabilty Agency. As Lutz explains, while the framework of the MOU between the county and it is still under discussion, an initial commitment might be somewhere in the $25,000 range although several variables have yet to be worked out.
Updated Revenues Better Than Expected
Among the highlights of his presentation Lutz reported some surprising final fund balance and revenue updates for the last fiscal year, noting that the property tax assessment roll closed with an 8.6 percent increase, which translated into an increase of over a million dollars to the general fund and some $6.9 billion in assessed property values, definitely indicative of economic recovery.
Sales taxes closed with an over 24 percent increase, something Lutz called an anomaly. Attributing it to increased spending activities from Butte Fire contractors, spending and supplies, tourism and legal and illegal cannabis growers' purchases, he noted the bump could not realistically be used for long-term planning purposes.
The first installment of Measure C taxes on the commercial cannabis industry brought in $8.4 million, a boon to the county coffers that will not be repeated, should the three-supervisor bloc currently bent on voting through a ban on commercial grow activities before the county's urgency ordinance expires next February.
Eyes On Efficiencies, Revenues, Customer Service

Lutz comments, "I would say at this point we did close last fiscal year with a decent cash balance — and a good portion of that was due to excise tax at this point, which would be Measure C funds." He adds that those taxes gave the county some breathing room to look internally at needed efficiency adjustments and to allow more focus on revenue generation with economic development and bolstering the services that the county government provides to residents as well as a more responsive customer interface.
Should the board pass a commercial cannabis ban positions funded under grower registration fees and Measure C revenues, Lutz concedes that staffing would need to be reshuffled and scaled in order to direct more resources to covering the costs of abating illegal cannabis. At any rate, the County Planning Commission will be holding hearings on the proposed ban Sept. 28 and 29 and Lutz confirms that, at this point, the matter is scheduled to come before the supervisors at their Oct. 17 meeting.
In the past, TOT revenues that come from hospitality taxes paid by visitors were split three ways between the sheriff's office, road maintenance and the visitors and convention bureau. After receiving a proposal to look at throwing some sorely needed financial support to fire districts supporting the county's emergency response efforts, the board opted to split the pot four ways in order to include them.
Addressing Fire District Funding
As Lutz puts it, "Our fire districts…really had not been receiving any funding from the county…when you look at the critical role that fire districts play in so many services throughout the county…a number of them are first responders for vehicle accidents or medical emergencies that happen with people who are coming into the county."
Continuing, he states, "So we are looking at TOT and also looking at Prop 172, which is public safety funds that can be allocated towards fire services to at least provide a level of funding to the fire districts."
While the visitors bureau will not be getting as much as it might have anticipated this fiscal year, Lutz stresses that its $150,000 portion is slightly more than last year's allocation and that the board recognizes the critical importance of tourism in the county.
Down the line with some education and outreach to ensure that residents understand what TOT taxes are — and that they are tourism-generated, paid by visitors to the county — Lutz remains hopeful that the county will be able to place a passable TOT increase measure on the ballot that will create more funding for critical public safety services, infrastructure maintenance and tourism support.