Wanted Man Arrested After Altercation With Deputies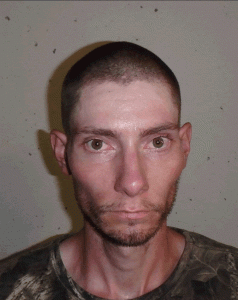 Lawrence Thompson

View Photos
Tuolumne, CA — A wanted man who wrestled with deputies, injuring one, also tried to escape from a patrol car after his arrest.
The Tuolumne County Sheriff's Department was tipped off to the wanted man's whereabouts by a caller who saw 31-year-old Lawrence Thompson Jr. loading his belongings into a vehicle at a home on the18000 block of Evergreen Drive in Tuolumne. Thompson had several drug related warrants issued for his arrest.  When officers arrived at the home, he took off and a foot chase ensued. Thompson struggled with the deputies as they attempted to arrest him and he tried to bite and kick deputies during the scuffle. One deputy was injured when the suspect's head struck him resulting in minor injuries to his face.
Once deputies were able to get handcuffs on Thompson they found a glass methamphetamine smoking pipe in his pocket. Sgt. Andrea Benson shares, "He was placed into the patrol car and tried to slip his handcuffs by moving his arms over his feet and to the front of his body. As the deputy opened the door to the patrol car, Thompson attempted to flee but was not successful."
Thompson was booked into the Tuolumne County Jail for resisting arrest, possession of drug use paraphernalia, violation of probation and five local arrest warrants. Those consisted of being armed with a loaded firearm while in possession of a controlled substance and being a prohibited person in possession of ammunition among other charges. Details regarding the arrest related to his outstanding warrants can be found in an earlier story reported here.