Health Officials Help Prep Mother Lode For Another Heat Wave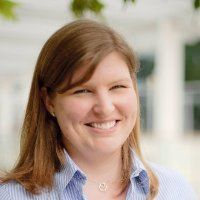 Dr. Liza Ortiz, Tuolumne County Public Health Officer

View Photos
Sonora, CA – With daytime highs anticipated to hit the triple digits for at least the coming week Tuolumne County's chief health official shares "heat beat" tips — and cooling places to go.
First, "During hot periods, it is a good idea to check water stores, supplies of important medications and air conditioning systems in homes and businesses," shares Dr. Liza Ortiz. Too, she stresses, "If you know of neighbors or friends who might benefit from assistance during the coming hot weather, this might be a good time to check on them." She stresses the importance of wearing hot weather-appropriate clothing, like light-weight, light-colored clothing, and making sure that children are dressed this way as well.
Ortiz, offering more tips, adds that when outside make sure to wear a hat and use sunscreen. For those unaccustomed to working or exercising in hot weather, she emphasizes the importance of pacing yourself, drinking 16 to 32 ounces of liquids — every hour if you must be active in the heat — and including some foods, juices or sports drinks to replace electrolytes, which are salts in the blood. Also, when planning outdoor activities, take the weather forecasts into account and consider avoiding rigorous activity in the hottest parts of the day. "We also want to remind people that the water temperatures remain very cold, and we urge caution for those who may be participating in water recreation," she recommends.
Know Heat Exhaustion, Heat Stroke Signs
If you or someone you are with develops dizziness, headache, flushed skin or nausea, these may be signs of heat illness, which is heat exhaustion. Ortiz warns that when a person exposed to extreme heat loses the ability to maintain a normal body temperature it can lead to heat stroke, triggering confusion, unconsciousness, even death. "Please consult with your primary care physician or health care provider if you find yourself or another person experiencing these physical symptoms," she cautions.
For hot weather relief, those without cooling devices in their residences as well as those seeking a safe change of scenery might consider spending time at one of the Tuolumne County Library public buildings. The Main Library Sonora branch for example, is open from 10 a.m. until 6 p.m. Tuesday through Saturday. Other library hours can be obtained by calling (209) 533-5507.
Additionally, the Tuolumne County Senior Center on Greenley Road is open from Monday through Friday from 8 a.m. until 4 p.m., except holidays. For more details call the center directly at (209) 533-2622.