Brown Vetoes Two Of Bigelow's Bills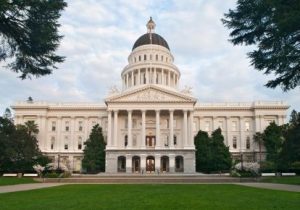 Sacramento Capitol Building

View Photos
Sacramento, CA — Governor Jerry Brown vetoed two bills authored by Mother Lode Republican Frank Bigelow, related to using armories as homeless shelters and donating old instructional materials.
AB 431 and AB 446 were approved in both the Assembly and Senate. The first bill, AB 431, calls for making state-owned militia armories generally available to municipalities for use as temporary shelters for homeless residents from October 15 through April 15 each year. In vetoing the legislation, Brown calls using armories for that purpose a "worthy goal," but feels the bill is unnecessary because current law already allows cities and counties to use an armory within its jurisdiction as a temporary shelter. To make sure existing law is understood, Brown says he will direct the Military Department to place on its website information that all localities can request state militia armories to be temporarily used as a shelter for the homeless.
The second bill, AB 446, would allow local school boards, or the state board of education, to donate obsolete materials to individuals in adjoining states. Brown argues that current law already allows for the donating of materials to public agencies in other states, and those agencies in turn have the ability to donate materials to individuals in their states.
Yesterday the Governor signed 33 bills, and vetoed only four. Two of the bills signed were also authored by Bigelow. One is related to creating a joint powers agreement with El Dorado County related to nonprofit hospitals, and the other is related to how the board is set up of the California Tahoe Conservancy.