Price Of Senior Pass To National Parks Will Soon Spike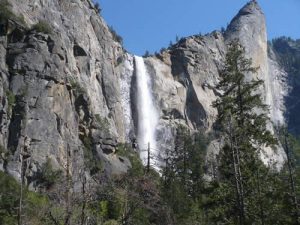 Bridalveil Fall

View Photos
Yosemite, CA — Seniors have just over a month to purchase a lifetime pass to visit national parks at the current $10 price tag.
Yosemite spokesperson Jamie Richards says, "If you are 62 or older, we are still selling the $10 lifetime senior passes. You can come to one of our visitor centers, or come up to any of the national park entrance stations, to get a senior pass."
Come August 28, the senior pass will spike in price to $80. The senior pass has been $10 since 1994, and the hike was approved by the US Congress in December as part of legislation designed to make improvements at national parks.
The lifetime pass is good at all national parks, including Yosemite.
Last year the National Park Service sold around 660,000 senior passes. The $80 lifetime senior pass will be the same price as the yearly "America the Beautiful" pass that's available to the general public, allowing access to any parks over the course of one year.