Unique History Of Utica Water And Power Authority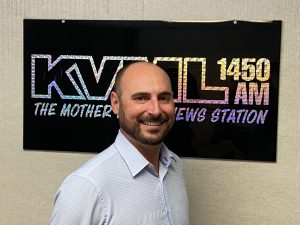 Joel Metzger

View Photo
Murphys, CA — This weekend's Mother Lode Views will focus on the Utica Water and Power Authority which operates a 27-mile-long water conveyance system consisting of Gold-Rush-era ditches, wooden flumes, and penstocks to transport water to residential, commercial and agriculture customers in communities like Angels Camp, Murphys and others up the Highway 4 corridor.
Utica Water and Power Authority is a non-profit Joint Powers Authority in partnership between the City of Angels Camp and the Union Public Utilities District.
It is a very unique system to both operate and maintain.
This weekend's radio show will feature General Manager Joel Metzger who will talk about the history of the water infrastructure, current challenges, and some future opportunities.
Recently, a video was developed, shown last month at a special event at Ironstone Vineyards, entitled, "Water: Our Gold," detailing much of the history of the water system. You can now watch it by clicking here.
Metzger will also talk about some legislation that he is concerned about at the state level that could potentially impact local water rights.