PG&E Work Closes Two Roads In Calaveras County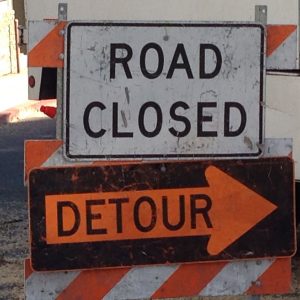 Road closed sign

View Photo
San Andreas, CA – PG&E construction will force some travelers in the San Andreas area of Calaveras County to take a detour for the next roughly three weeks.
Crews will be replacing around 115 feet of HP gas distribution main lines along Russell Road and Sunset Street, near Pool Stations Road, and west of Highway 49. During the work, those two roads will be closed to through traffic, with detour signage posted.
The construction began today and will run through June 16, from 7 a.m. to 5 p.m., weekdays. All residents' driveways will remain open, and they have been notified of parking restrictions as temporary "No Parking" signs are posted. Flaggers will be on hand to assist with pedestrian traffic, according to the company. It asks the public to use the designated detour route, follow instructions provided by on-site personnel, and for drivers to use caution and slow down when near personnel and equipment in the work area.