Tuolumne County Sheriff's Office Locates Stolen Property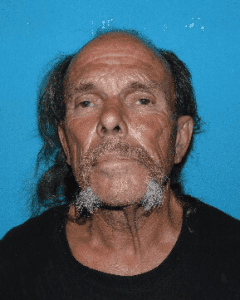 Timothy Squires, TCSO Booking Photo

View Photos
Sonora, CA — Two men from the Sacramento area where arrested in connection to burglaries that occurred in Tuolumne County.
Mail was stolen from some mailboxes on Bostwick Road in Sonora, and in addition, a local business, TypeOne Tree Service, was burglarized. Sheriff's Office Spokesperson Sgt. Andrea Benson notes that a suspicious looking Saturn SUV was spotted over the weekend parked on Bergel Road underneath the Highway 108 overpass in Sonora.
The vehicle was searched and deputies located the stolen mail, and $3,000 worth of tools and goods taken from the tree business.  Timothy Logan and Timothy Squires, both from Isleton in Sacramento County, were arrested. Deputies decided to look through the vehicle because Logan was on searchable probation out of Yolo County.
They were both charged with criminal conspiracy, burglary, possession of stolen property, possession of burglary tools (wire cutters, sledge hammer, pry bars…), and possession of blank checks (an article of the stolen mail) with the intent to defraud.
The SUV was hauled away from the scene.