California Leader Upset Over Forest Service's Lack Of Fire Reimbursements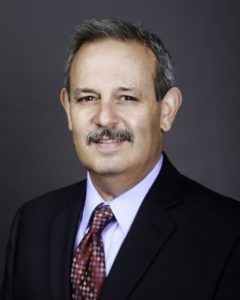 Director of the California Governor's Office of Emergency Services Mark Ghiraladucci

View Photos
Sacramento, CA — California's Office of Emergency Services Director has sent a letter to the U.S. Forest Service threatening to stop deploying fire resources to federal lands, over concerns that the federal government is no longer properly reimbursing local governments.
The letter, as reported by the Associated Press, was sent by CAL OES Director Mark Ghilarducci to US Forest Service Chief Tom Tidwell. Ghilarducci argues that the U.S. Forest Service has failed to reimburse local governments $18-million for fighting wildfires on federal lands over the past year.
Ghilarducci writes, "I cannot continue to support the deployment of resources to protect federal land that ultimately may bankrupt our local governments."
The letter argues that the Forest Service has just recently started "shirking" its responsibilities to reimburse local governments due to a "sudden interpretation" of a 1955 law that prevents the government from paying volunteer firefighters.
Ghilarducci says over a third of the state's firefighting force is volunteers, and they expect to be paid when they are asked to respond to a large fire away from their community, as they have been in the past.
The Associated Press reports that the Forest Service has not yet responded to the letter. The threat is significant as nearly half of California is federally owned, with the largest percentage being under the US Forest Service.