Lockyer Arrested After Altercation In Twain Harte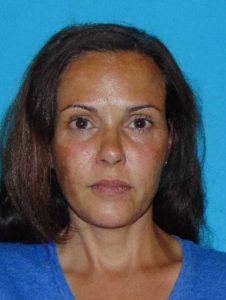 Nadia Lockyer

View Photos
Twain Harte, CA — Nadia Lockyer, a former Alameda County Supervisor, and wife of former State Treasurer Bill Lockyer, was arrested in Twain Harte.
Lockyer resigned as Alameda County Supervisor in 2012 in a high profile manner so she could enter into rehab for "alcoholism and addiction." Her husband Bill served in both the California Senate and Assembly, before becoming state Attorney General from 1999-2007, and State Treasurer from 2007-2015. Of note, from 1994-98 he also served as the Democratic President pro tempore of the California Senate.
Tuolumne County Sheriff's Office spokesperson, Sgt. Andrea Benson, says, "Yesterday at 10:55am, the sheriff's office received a call from a home on Fireside Drive in Twain Harte reporting an intoxicated woman was yelling and throwing things. Deputies arrived and contacted 46-year-old Nadia Lockyer from Long Beach who was at the home in Twain Harte on vacation. After the investigation, Lockyer was arrested and booked into the Tuolumne County Jail for misdemeanor spousal abuse. Her blood alcohol level was a .22."
Lockyer has since posted $5,000 bail. The Sheriff's Office confirms that former Treasurer Bill Lockyer was at the residence at the time of the incident.