CA Bill Puts Fee On Real Estate Documents To Boost Affordable Housing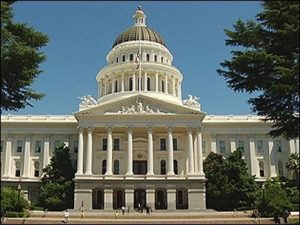 California Statehouse

View Photos
Sacramento, CA — A proposed bill passed the California Senate yesterday that would impose new fees on some real estate documents in order to increase revenue for affordable housing efforts.
Senate Bill 2  would specifically impose a $75 fee on documents such as deeds and mortgage refinances, with a cap of $225 per transaction. Home and commercial property sales would be exempt. It is one of the bills lawmakers are looking at to help spur the building of more low income housing. It would generate an estimated $250-million annually for low income housing subsidies in the state.
According the office of Democrat Toni Atkins, the bill's main author, "Each year, the state falls an additional 100,000 homes short of what's needed in order for California to stabilize housing costs when compared with the rest of the country."
The legislation now moves to the Assembly for consideration.