Probation Search Nets Drugs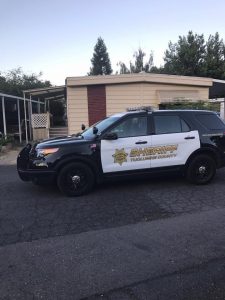 Drug bust in Sonora

View Photos
Sonora, CA – A probation search lands a Sonora man back behind bars after drugs are found in his residence.
On Thursday morning, 57-year-old Lindon Hill was arrested following the raid by Tuolumne County Sheriff's Deputies, narcotics team and probation officers at the Tamarron Mobile Home Park on Mono Way in Sonora.
Investigators discovered methamphetamine, drug paraphernalia and indicators of drug sales, such as a pay-owe sheet and several small plastic baggies.
Hill was taken into custody and booked into the Tuolumne County Jail for possession of a controlled substance, possession of drug paraphernalia and possession of a controlled substance for sale. His bail is set at $15,000.