Come In Unity Dinner Will Honor First Responders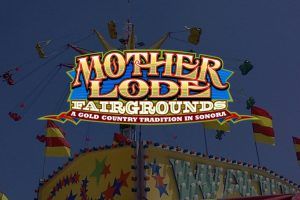 Mother Lode Fairgrounds

View Photos
Sonora, CA — The second annual "Come In Unity Dinner" will be held Saturday at the Mother Lode Fairgrounds in support of law enforcement officials and first responders.
The event is organized by local volunteers.
In addition, dinners will be delivered to all of the fire stations throughout the county, law enforcement offices, and even as far up as Kennedy Meadows during search and rescue training this weekend. In addition to the 340 dinners that will be hand delivered, an estimated 375 dinners will be served for off duty first responders, and their immediate family members, at the Mother Lode Fairgrounds.
The dinner will include ribs, chicken, beans, bread, salad, watermelon and a cookie.
Spokesperson Ron Hamilton says, "The great news is, this year, we are offering for only $10, tickets for the general public to attend this event. The reason we are charging $10 is that it helps to offset the costs of putting on this free dinner for the responders."
Hamilton says any member of the public wishing to purchase or reserve a ticket can call 588-3848. The dinner at the fairgrounds will run Saturday from 4-9pm.