Grand Jury Spotlights Alleged Mismanagement In Angels Camp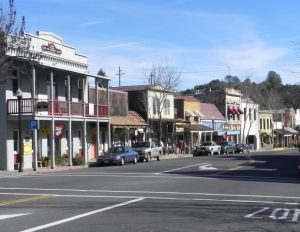 Angels Camp

View Photos
Angels Camp, CA — The City of Angels Camp came under fire in the newly released Calaveras County Grand Jury Report.
The report notes that several areas of mismanagement were discovered during the course of the investigation. It specifically notes a misuse of administrative leave, a failure to adhere to payroll advance policy, a misuse of city credit cards, lack of interest in running for city council positions and a poor performance evaluation system. Combined it has resulted in tens of thousands of dollars in revenue loss, and the Grand Jury went so far as to say a possible solution is that Angels Camp no longer be incorporated, and go under the direct control of the county. In order for that to happen, there are over a dozen requirements, including a public vote of the citizens and a review by the State of California. The report notes that it is not calling for an outright dissolution, but does hope that the findings inspire Angels Camp residents to get more involved with how local government is being run. You can find a link to the full report by clicking here.
Other items that were reviewed in the latest report include the Calaveras County Jail, Vallecito Conservation Camp, Child Protective Services and the Assessors Office.