Electricity "Flex Alert" Issued Across California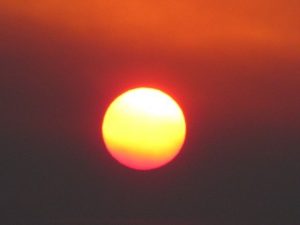 Sunrise

View Photos
Sacramento, CA — The independent operator that monitors California's power grid has issued a statewide "Flex Alert," calling for voluntary electricity conservation today and tomorrow.
Specifically, cutbacks are requested between the hours of 2pm-9pm. Electricity consumers are asked to help avoid power outages by turning off unnecessary lights, avoiding the use of major appliances during the peak times, and setting air conditioners to 78 degrees or higher.
Flex Alerts are issued by the California Independent System Operator when the electricity grid becomes under stress from persistent hot temperatures.
For the latest information from the National Weather Service, click here.