Calaveras Supes To Mull Public Safety Dollars, Draft Local Cannabis Rules EIR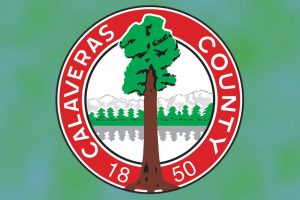 Calaveras County Seal

View Photos
San Andreas, CA – The Calaveras supervisors are targeting two tough topics for a special work session next Tuesday.
The meeting, which begins at 9 a.m. in the government center's supervisors chambers, will lead off with a reporting back of District 1 Supervisor Gary Tofanelli and District 4 Supervisor Dennis Mills of a scheduled meet up following last week's budget hearings with Sheriff Rick DiBasilio and others within his office.
At the hearings, the sheriff and Captain Jim Macedo made it clear that any potential board directions to further reduce departmental funding may well result in pink slips being handed out to an already too-slim staff roster to meet the board's stated goal of putting public safety first. Tofanelli and Mills will report on discussions expected to focus on ways to temporarily leverage designated funds and reduce General Fund revenues.
The supervisors have scheduled to finalize the adoption of the county's 2017-18 fiscal-year budget at their June 27 meeting and must, according to county law, adopt one by June 30.
More Class Time On Cannabis 
Following that, the board anticipates spending at least two hours in a study session geared to address comments to the draft EIR for the county's draft commercial cannabis cultivation and commercial activities ban ordinance.
This will be the third cannabis-related study session for the board, which held one on May 30 focusing on the ban — and another June 6 to hear ban alternative-oriented comments and ideas.
The EIR, triggered last April when the county was preparing to analyze potential impacts of adopting a cultivation regulation ordinance, has been reshaped to support the current ban direction supported by the majority of the current board. Released on May 1 for a 45-day public comment period, which closed June 14, the document generated a reported 64 comment letters from local and state agencies, organizations and individuals, viewable here.
EIR Comments Cover Host Of Concerns 
According to Planning Director Peter Maurer, comments on the analysis within the EIR include concerns regarding hydrology and water quality; traffic; biological resources; air quality/odors and allergens; land use compatibility and housing.
Maurer adds that among other issues raised are economic impacts of both the ban and any regulatory schemes; baseline data and the number of projected cannabis farms; impacts on employment; threats from unregulated sites; and that the EIR analysis does not include the effects of non-compliance. IN the meeting documents he outlines that responses to the comment letters, to be prepared by the consultants, working with staff and legal counsel, will go into the final EIR report, which may require additional analysis, if warranted.
For that reason Maurer projects that it will likely take several more weeks to ensure that the process meets the technical requirements of CEQA and, in the end, provides sufficient information about all related environmental impacts for the planning commission and the supervisors to make an informed final decision regarding either a ban or continued regulation.