Calaveras Tackles Budget Talks This Week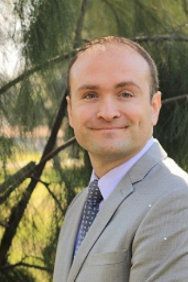 Tim Lutz

View Photos
San Andreas, CA — As Calaveras County's budget hearings kick off today, its new chief administrative officer (CAO) has identified for Clarke Broadcasting what he sees as some of the challenges ahead.
As reported here in detail last Friday, the recommended budget is calling for a hiring freeze of sorts for the next fiscal year. CAO Tim Lutz says he basically culled non-essential extra hire positions to eliminate the extra hires. He stresses, "This budget request does not do away with any filled positions. I am not proposing at this point that the board consider layoffs — I think there are a lot of structural adjustments that we can make before we consider layoffs."
He shares, "I won't lie that certainly hiring freezes are not what the departments wanted to hear — nor it is what I necessarily wanted to have to propose." Continuing, he illuminates, "I truly feel like hiring freezes give us a structurally balanced budget — but the real work is going to have to start in July and August, where we take a strong introspective look at how we are operating, what we are doing and really engage our employees and department heads to look at ways we operate."
Building More Than A Balanced Budget
Regarding his overview for the new fiscal year, Lutz confides, "The biggest theme that I tried to hit on was really looking at what our revenues are focusing on…core revenue-generating activities." Among these over the short-term, Lutz says, is augmenting staffing at the Assessor's Office to provide the necessary resources for the department tget an updated tax roll completed with an eye on maximizing revenues.
He cites a recent agreement with online homestay marketplace Airbnb, anticipating just through that the county might see an increased intake in Transient Occupancy Tax (TOT) revenues of $100,000 per year. While not exactly chump change, Lutz says it would be more if the county's TOT rate was higher and that tying in these resources into revenue intake channels is essential.
Continuing with his example of TOT rates, Lutz points to the fact that Calaveras has one which, at six percent, is well below most other areas. For example in Tuolumne County the TOT rate is ten percent. While raising it requires a voter-initiative, he acknowledges it may well be a viable effort if the community is at the same time properly educated about what the TOT is; that it is collected from tourism and short-term stay related expenditures mostly by non-residents who rent rooms or units from accommodations providers. The monies are used to help pay for such items as the increased costs of maintaining roads and law enforcement services due to visitor traffic.
Hard Work Ahead In August
"One of my key recommendations, and this came from the board's first budget ad hoc committee, that [the members] really felt that we really needed to do a strategic planning, visioning session," Lutz shares. "It is set up for for mid-August and the hope there is that is a two-day long session with the board and then the department heads on the second day — and the goal really is to talk about what are those key priorities, key initiatives that we want to look at — what is the county's overall strategic business management plan or focus going into the next five years, and how do we want to implement that direction or where we need to go."
Lutz expects, barring major public comments, for the budget hearings to wind up Wednesday afternoon, even though he has slated meeting time on Thursday and Friday, as needed. Following his overview this afternoon, among the department heads expected to make their budget presentations are Sheriff Rick DiBasilio and District Attorney Barbara Yook. According to county rules, the board must adopt a finalized budget by June 30. To view the proposed budget and the CAO's Powerpoint presentation, click here.
o