Calaveras Prepares To Take Stock, Re-evaluate In Budget Talks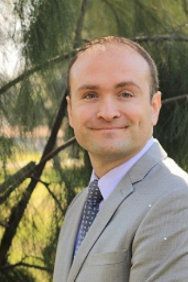 Tim Lutz

View Photos
San Andreas, CA – Calaveras government officials today released this next fiscal year's recommended budget ahead of what should be a grueling three-plus days of budget hearings next week.
Evoking the Great Recession, Butte Fire and other major disasters as specters that continue to loom over the county, Chief Administrative Officer (CAO) Timothy Lutz, in his overview, calls for the county to genuinely take stock, evaluate practices, processes and priorities to set a strong course ahead.
Following next Tuesday's regular supervisors morning session in the government center's supervisors chambers (891 Mountain Ranch Road), the budget deliberations will begin in the afternoon at 1:30, leading off with Lutz's opening presentation and public comments.
Department Heads Lined Up To Present
Among the county officials also slated to make their cases that day are Sheriff Rick DiBasilio, District Attorney Barbara Yook, Chief Probation Officer Samuel Leach, and Public Works Director Jeff Crovitz. After that, the following three days are on slate for combing over and hashing out what will be some tremendously challenging decisions.
Significant listed changes from the prior year include $2.3 million pulled from the county's General Fund that provided local match monies for dealing with four concurrent declared disasters; also approximately $1.4 million in added sheriff and jail costs for pension and health care benefits, higher staffing levels and a move-over of deputy positions into the General Fund.
Based on current budget requests from the various departments, the recommended budget begins with a $5.4 million shortfall — before factoring in the county's disaster-related match monies – allowing for contingencies at two percent of the total appropriation.
More Challenges To Navigate
Lutz points to major funding issues ahead that the county still needs to deal with; these include pension liabilities; uncertain funding for enforcing local laws pertaining to cannabis grows if a ban is enacted; remaining in step with minimum wage increases; program cost uppers to In-home Supportive Services (IHSS); budget reductions to the state's tree mortality program funding.
A planned move for the Office of Emergency Services from the Sheriff's auspices back to county administration will also create two new positions to budget for, including a director as well as other initial costs.
The recommended budget for all funds, departments and programs total $163.8 million in appropriations, with revenues totaling $139.7 million. Fund equity of $24.1 million is used to balance the budget, $1.5 million from the General Fund. The overall appropriations request of $65,792,908 is up five percent from the current budget.
Job Freeze Recommendations
Among Lutz's recommendations: an immediate freeze of unfilled, General Funded positions that are not related to Health & Human Services, Environmental Health, Public Works, the Assessor's Office or Jail staff. He also proposes to release Extra Hire positions that fall under the General Fund to save another half-million dollars.
He also recommends a $1.48 million transfer from the Reserve Fund of $4.463 million to cover the local match for disaster relief and a $1.497 million transfer from the Teeter Fund to balance the budget, although he acknowledges that the latter move would be out of line with the board's budgeting principles.
In addressing key discretionary revenues, the budget provides data indicating that property values have still not completely recovered from the Great Recession and that the prior fiscal year showed relatively stagnant growth. Subsequently, the recommended budget allows for a very conservative property tax rate growth of just .68 percent. Also assumed is that sales and use tax revenues will grow about eight percent.
Aiming To Improve Future Sustainability
During the budget hearings Lutz plans to address creating a formalized process focused on generating more long-term sustainability through specific actions and efficiency improvements such as realigning goals, setting clear priorities and capturing what might otherwise be missed opportunities.
The entire FY 2017-18 recommended budget can be accessed by clicking here. Under county government code, the board of supervisors must adopt a finalized version by June 30.