McClintock Speaks On Rescuing The Health Care System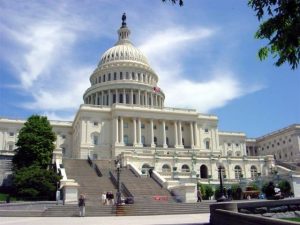 US Capitol

View Photos
Local Congressman Tom McClintock took issue with the findings of the Congressional Budget Office's evaluation of the American Health Care Act.
McClintock was Wednesday's KVML "Newsmaker of the Day".
McClintock stated that the Congressional Budget Office (CBO) claim that 23 million Americans who don't get their insurance from their employer or other government programs will lose their health insurance is based on unrealistic assumptions.
Last month, in May, McClintock spoke in favor of the recently passed American Health Care Act, HR 1628 (AHCA) as detailed here.  He says the Congressional Budget Office is "the same office that predicted that Obamacare exchanges would cover 26 million Americans by 2017 – the actual number was 10 million.  It predicted a slight increase in premiums between 10 and 13 on Obamacare exchanges by 2016 – the actual figure was 105 percent."
McClintock presents four aspects of the CBO's evaluation he takes issue with, in his newest blog "Rescuing America's Health Care System" here. McClintock addresses a few other claims about the AHCA he finds misleading and concludes, "If the Senate can come up with a better plan, let's see it.  But one thing should be clear: inaction is not an option."
The "Newsmaker of the Day" is heard every weekday morning at 6:45, 7:45 and 8:45 on AM 1450 and FM 102.7 KVML.