Prescribed Burning Planned In Yosemite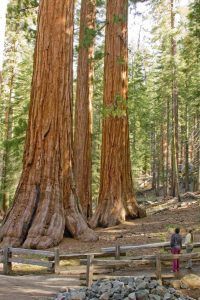 Mariposa Grove of Giant Sequoias.

View Photos
Wawona, CA — Some prescribed burning is tentatively scheduled for Yosemite National Park next week.
Weather permitting, a project will get underway near Highway 41 south of Wawona. 2-3 specific areas are expected to be burned, ranging in size from 103-174 acres. The primary objective is to reduce hazardous fuels around the community of Wawona. It will also protect the park infrastructure at the south entrance station and reduce the threat of wildfires originating along Highway 41 near the Mariposa Grove of Giant Sequoias. It will create a continuous fuel break between the community of Wawona and the south entrance of the park, linking with other recent wildfire areas with reduced fuels, mechanical thinning projects and previous prescribed fires.
In addition, the park is considering prescribed burning specifically in the Mariposa Grove of Giant Sequoias, which is currently closed due to park renovations. Anywhere from 40 to 140 acres could be burned, air quality and weather permitting.