California Governor Pushes Cap-and-Trade Program Globally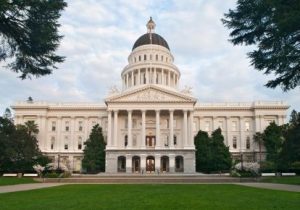 Sacramento Capitol Building

View Photos
Sacramento, CA – Democratic Governor Jerry Brown heads to China to promote his Cap-and-trade-program abroad but admits, here at home, he will need Republicans to help to extend the program before it expires in 2020.
The program caps the state's carbon emissions and requires polluters to get permits before releasing climate-changing gases. Brown is working to convince democratic lawmakers to keep it alive by bridging a divide between lawmakers who want to take it further and others who worry about the costs. This week Brown has asked the California Chamber of Commerce to assist him in bringing Republicans on board. His comments could indicate he is opting for a more centrist approach to cement this key piece of his legacy.
Brown is pushing for a two-thirds vote this month to renew the law in order to prevent lawsuits.