CA Bill Taking Aim At "Fake News" Passes Senate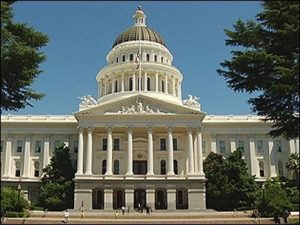 California Statehouse

View Photos
Sacramento, CA — A bill that would impact schools has passed in the California Senate in response to the rise of fake news stories circulating on the internet.
Senate Bill 135 would add media literacy to the state's public school curriculum. Media literacy is defined as the ability to analyze and evaluate information consumed from various media sources. Bill author, Democratic Senator Bill Dodd of Napa, says, "While we have critical thinking requirements in our curriculum, they haven't kept up with the digital age. By giving students the proper tools to analyze the media they consume, we can empower them to make informed decisions."
Dodd also notes that the number of internet advertisements masquerading as news has increased in recent years, and cites a Stanford study that finds 82-percent of middle school students struggle distinguishing strategically placed advertisements from news stories. SB 135 now moves to the Assembly for consideration.