Traffic Stop Ends In Passenger's Arrest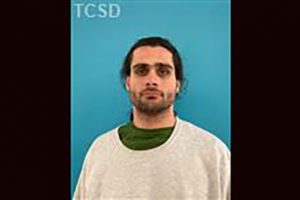 Mark Hyder

View Photos
Sonora, CA – A driver was pulled over for expired registration, but they did not get arrested—the passenger did.
A Tuolumne County Sheriff's deputy recently made the stop in the area of Wards Ferry and Tuolumne roads. A records check showed no issues for the driver, but the passenger, 30-year-old Mark Hyder, revealed he was on parole for a prior felony conviction, allowing for a search of the individuals and the vehicle.
A pistol magazine loaded with five rounds of ammunition was located inside the vehicle. Further questioning and investigation determined that Hyder is prohibited from possessing ammunition. He was arrested on charges of possession of ammunition by a prohibited person and felony violation of parole.