Flood Watch Continues For Mariposa County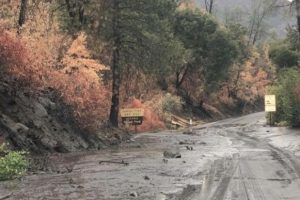 Roadway flooding in Mariposa County

View Photo
The Flood Watch issued for Mariposa County below Yosemite National Park, has been extended until 11 AM this morning (Thursday).
This is due to heavy rain from continuing showers. Flooding caused by excessive rainfall remains possible.
Excessive runoff could result in the flooding of rivers, creeks, streams, and other low-lying and flood-prone locations. Low-water crossings may be flooded.
You should monitor later forecasts and be alert for possible Flood Warnings. Those living in areas prone to flooding should be prepared to take action should flooding develop.