TCSO Dispels Rumors About Missing Teen And School Closures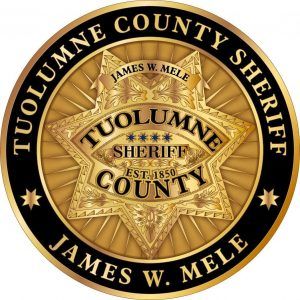 Tuolumne County Sheriff's Office

View Photos
Sonora, CA – Tuolumne County Sheriff's officials have released a statement to combat rumors suggesting a missing teen was directly responsible for the closure of some local schools.
As reported here, Gold Rush charter's country school and Curtis Creek Elementary school were closed early Tuesday morning as a precautionary measure due to a post on social media.
That same morning the sheriff's department released details regarding a 14-year-old, Timothy Kearn, who was reported as missing by a family member.
Tuesday night sheriff's officials reported that detectives had been investigating the accusations made on social media regarding the schools and had tracked the information to its original source and "emphasize that zero credible threats of any kind were made."
Later, around 9 p.m. the sheriff's office also reported that Kearn had been found "safe and sound."
The Sheriff's Office indicates that many in the community incorrectly connected Kearn as being directly responsible for the earlier threats made online.
Due to concerns that misinformation was being circulated in the community as to Kearn being directly responsible for the school closures, the sheriff's department released this statement Wednesday just before 5 p.m.:
"Yesterday several schools closed due to comments made and perpetuated on social media. After investigating the comments, we found them to be untrue. However, once the comments were posted, many people took them as facts and it circulated across our county. This led to several schools closing and uncertainty in the community. Through our investigation, we found no credible threats made to the school by anyone. There was never any validity in the original comment put out on social media. This case started after we received a call about a teen that had ran away. During the investigation, another teen made a comment on social media suggesting that the runaway might have stolen guns from a burglary that had happened earlier in the day. This was just a rumor and the runaway did not burglarize or make any threats to harm anyone. He was never dangerous to anyone at any time. The teen was found safe and sound in Oakdale yesterday and he was reunited with his mother. He is not linked to having any guns or committing any crimes. We always want to make sure our citizens are informed and have the correct information. We ask our community to remain vigilant and to remember that unless information is from a credible source, please consider the source of the information before passing it on. We have a wonderful community and we are honored to do the work that we do. Thank you to everyone that passed on the information yesterday and helped a young man get home to his family."