Sonora Council To Discuss Historical Donations, Vietnam Proclamation, And Roundup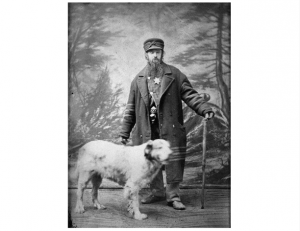 Andrew Elsbree - City of Sonora Image

View Photo
Sonora, CA — Several items will go before the Sonora City Council this evening.
There will be a presentation on a pair of special donations recently given to the city. It includes the badge and blackjack/sap of Andrew Elsbree, who was the Night Watchman for Sonora from 1878 until his retirement in 1900. The items were recently donated by the Elsbree family and have been professionally framed for display. More information about his life, as provided by the city, can be found here.
In addition, the city has received a historic school bell that was used by a teacher at the Sonora Grammar School (Dome building). It was donated by former City Clerk Betty Castle. More information about the bell can be found by clicking here. A presentation about the items is scheduled to be delivered by City Historian, Pat Perry.
The council will also take action in response to the upcoming Mother Lode Roundup, which is just under two months away. It includes closing various streets for the parade and allowing open containers of alcohol in certain areas.
There will also be a vote on declaring March 30 as Welcome Home Vietnam Veterans Day. A special event is planned on April 1st, in recognition, at Chicken Ranch Casino.
Another item is a discussion about the 2022 annual General Plan report.
The meeting starts at 5pm at Sonora City Hall.