Supervisor Brandon To Report Back About Washington, DC Trip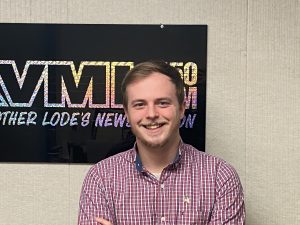 Tuolumne County Supervisor Jaron Brandon

View Photo
Sonora, CA — There are several federal decisions in Washington, DC that will have an impact on the Mother Lode region.
Tuolumne County District Five Supervisor Jaron Brandon was recently sent to Washington, DC on behalf of county government to take part in National Association of Counties meetings focused on things like broadband expansion and forestry initiatives. There are some new developments related to both of those topics.
On this weekend's Mother Lode Views, Supervisor Brandon will report back on what was learned, and potential opportunities on the horizon.
Toward the end of the show, he will also talk about what was arguably the most contentious county debate in recent memory (based on community feedback), the nixed proposal to purchase the Columbia Inn for homelessness efforts. The property is located in his District Five, and he was one of the no votes. He will weigh in on where he anticipates the county homelessness discussion to go, moving forward.