Grant Money To Plan For Electric Vehicles And Highway 49 Improvements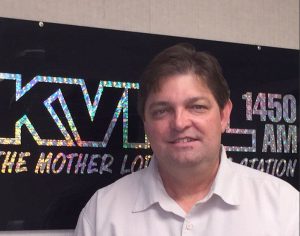 Tuolumne County Transportation Council's Executive Director Darin Grossi

View Photos
The Tuolumne County Transportation Council (TCTC) is receiving a combined $448,000 via grants from Caltrans and the California Energy Commission.
TCTC Executive Director Darin Grossi says the Caltrans grant, of $248,000, is specifically related to the stretch of Highway 49 that goes from Jamestown into downtown Sonora (via Stockton Road) and continues up near Columbia. He says, "It will allow us to work with the city, the county, Caltrans and Columbia College, to plan what we call 'complete streets.' Complete streets are roads that accommodate not only the lanes for vehicle traffic, but also bike lanes, walkways, transit stops…a very compete street to serve the public. We have a lot of people that walk in this community, specifically the state highways that serve as main streets, and this will accommodate all users of the highway.
The other grant, from California Energy Commission, $200,000, will go towards developing a "Zero Emission Vehicle Readiness Plan" for the four county region of Tuolumne, Alpine, Amador and Calaveras. Grossi says, "It will allow us to plan for how many electric vehicles we can have up in our area in the future, and where we need charging stations. It could be public parking areas, or perhaps private areas like shopping centers, and what not. It will let us look at the building codes and ways we can facilitate more electric vehicle charging stations going into developments."
The funding allocated for both ventures will simply be to complete the plans, and additional funding will be needed at a future time to implement the plans, and put in any needed infrastructure.