Avoid Travel During This Approaching Winter Storm Event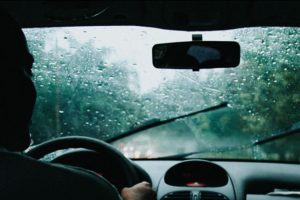 Driving in the rain

View Photo
Sonora, CA – With more wintry weather forecast over the next several days in the region, Caltrans "strongly recommends" motorists avoid travel.
They target an incoming atmospheric river as the major cause for concern, asking motorists to stay off the roadway until it passes through. Caltrans provided some of the wet conditions over the next 5–7 days that will hinder travel:
Lingering mountain/foothill snow showers today.
A warmer wet weather system Thursday afternoon into early next week with higher snow levels, widespread valley/foothill rain, and high elevation snow.
Moderate to heavy rain on already saturated soils could lead to areas of rapidly developing roadways and urban flooding on rivers, streams, and creeks.
Damaging winds likely causing widespread downed trees and long-duration power outages.
Difficult, if not impossible driving conditions, especially for high-profile vehicles.
Localized rockslides in the foothills due to heavy rainfall.
Caltrans officials detailed that R2 chain requirements are currently in place in the Sierra in District 10, and likely will remain into next week. Caltrans provided these driving tips:
Those driving in the mountains should always have chains, winterize your vehicle, and pack an emergency kit.
Stay back and give our plows and first responders room to work safely.
In wet weather, reduce speed and follow at a safe distance, inspect wipers and replace if needed.
Don't use cruise control; check headlights; inflate tires to the correct pressures; check tread; and heed flood warnings and road closures.