Storms Impacting Human And Animal Food Supplies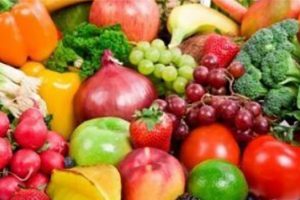 Food

View Photo
Sonora, CA – The recent storms that produced heavy snow, leaving residents trapped inside their homes and causing power outages, impacted food supplies for both humans and animals.
The Amador Tuolumne Community Action Agency, or ATCAA, will provide food assistance for some of the hardest-hit areas of the county. The food bank will have food available to Tuolumne County residents who lost power and food between March 4th and March 8th and who live in one of the following zip codes:
95305
95310
95321
95346
95370
95372
95379
95383
Residents in those areas can get a free food box until Friday, March 10th. To pick one up, please visit the ATCAA Food Bank, located at 10059 Victoria Way, off Highway 49/108 in Jamestown. It is open M-F from 8:30 a.m.-3:30 p.m., each day. Questions can be directed to ATCAA by clicking here or calling (209) 984-3960 x105.
Additionally, Tuolumne County Animal Control is also in need of pet food, advising that its shelves are "looking pretty skimpy." Officials advise, "We are anticipating a community need for pet food after the series of winter storms that Tuolumne County has endured."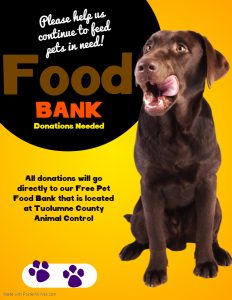 This list of needed supplies provided by shelter officials is listed in order of priority:
Dry cat + kitten food
Wet cat + kitten food
Dry PUPPY food (*not dog food)
Wet PUPPY food (*not dog food)
Wet dog food
* Adult dog food is not needed at this time.
Donations can be shipped to the shelter at 10040 Victoria Way, Jamestown, CA, 95327. They can also be dropped off in person at that same address.