Motorists Will Pay More To Drive On California Roadways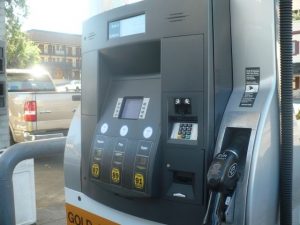 Stock Photo Gas pump

View Photos
Sacramento, CA — Governor Jerry Brown penned his signature on the Landmark SB 1 Transportation Funding Package making it law.
"Safe and smooth roads make California a better place to live and strengthen our economy," said Governor Brown. "This legislation will put thousands of people to work."
The plan aims to address a $59 billion backlog in deferred maintenance on state highways and $78 billion on local streets and roads.  Gas prices will rise in November and vehicle registration fees come January, but road crews will not get started on the roads for several months. The plan raises the gas taxes by 12 cents per gallon in November and then 19.5-cent by 2020.  Diesel taxes will climb 20 cents per gallon and diesel sales taxes by 4 percent.  Drivers will pay a new vehicle registration fee ranging from $25 to $175 depending on value of their vehicles.  (For an earlier story that breaks down the numbers, click here).
Senate Republican Leader Patricia Bates (R-Laguna Niguel) had this reaction, "Californians got a lemon of a gas and car tax hike today.  We need better roads and those can be fixed without raising taxes.  Yet Capitol Democrats continue a broken system that diverts transportation dollars away from our roads, imposes a new car tax, and worse, hits us with a punishing record gas tax increase.  This tax hike particularly hurts Californians struggling to make ends meet."
Most of the money will go into Caltrans' budget for major maintenance projects, but specific projects have not been determined, according to Caltrans.  Additionally, the California Transportation Commission, appointed mostly by Brown, will prioritize the funding of projects with the first construction work likely to begin work in the summer of 2018.  However, due to deals made with undecided lawmakers for their support on the legislation, these projects are already on the list.  They include the extension of a commuter rail line between the Central Valley and Silicon Valley, a parkway linking the University of California, Merced to a major state highway and highway expansion in Riverside County.
The fees and taxes will all rise annually with inflation in perpetuity, raising an estimated $52 billion over the next 10 years and split equally between state and local investments.  The California Chamber of Commerce President and CEO Allan Zaremberg called it a necessary expense, stating, "Fixing our roads and improving transportation in the state is critical to California's economy and our job climate.  SB 1 enhances the long standing user pay program that provides the long term funding source necessary to keep people and goods moving in our state," said California Chamber of Commerce President and CEO Allan Zaremberg.
Republican Senator Ted Gaines, who represented Calaveras County prior to redistricting, is pushing for a ballot measure, or other action, to overturn the tax, blast the Governor, stating, "Governor Brown didn't just sign a bill today, he launched an assault against every business and family in the state. If he thinks that the people are going to lay down and take this without a fight he's gravely mistaken. Before we take a single penny from Californians in new taxes, it is our duty to make 100-percent certain that we are spending the money we already collect exclusively on road repair and construction. Senate Bill 1 failed to do that and I'm going to make every attempt to make it right."
View the entire transportation package, here.