Mountain Water Board Announces Its Election Results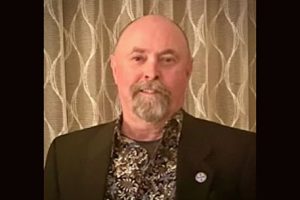 Calaveras County Water District Director Scott Ratterman re-elected to MCWRA board

View Photo
Sonora, CA — The Mountain Counties Water Resources Association (MCWRA) announced the election of three new board members and two that were re-elected, including one from Calaveras County.
The association's mission is to promote the statewide importance of Sierra Nevada water resources through advocacy and collaboration. Its board is made up of six elected Water Board members and three County Supervisors.
Calaveras County Water District Director Scott Ratterman was re-elected for another term along with Placer County Supervisor Jim Holmes. The newly elected members are Nevada County Supervisor Susan (Sue) Hoek, Yuba Water Agency Director Don Blaser, and Amador Water Agency Director Susan Peters.
Directors represent the membership-at-large in a regional capacity, not a specific entity, according to MCWRA. Their terms take effect immediately and run through 2026. Of note, also serving on the board is Tuolumne Utilities District (TUD) board director Barbra Balen. She is currently the MCWRA Board Secretary, and her term expires in 2024. Click here to view the entire MCWRA Board of Directors.