California's COVID Emergency Will Expire Before Feds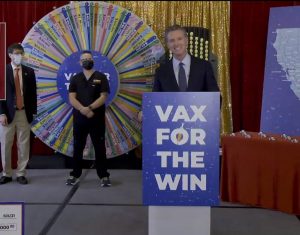 COVID-19 Vaccine Lottery

View Photo
Sacramento, CA — President Joe Biden announced this week that the COVID-19 public health emergency will expire on May 11, about three years after it was first declared.
The public health emergency created flexibility for the federal government to put in place temporary mask directives, a pause on some student debt payments, enact vaccine requirements for some work sectors, and disperse free COVID 19 tests and vaccines to the general public.
As life has gotten more back to normal, Republicans in the US House have been pushing legislation to end the public health emergency, immediately. The Biden Administration, instead, chose to wind it down over the next three months.
In light of the federal announcement, Governor Gavin Newsom put out a statement reminding that California's COVID State of Emergency will end on February 28. Newsom actually announced the date back in October after some lawmakers raised questions about continuing the State of Emergency, and the extra authority it gave to the Governor.
The decision to end the emergency was praised by the state's Republican leaders, who argued that Newsom's authority was "too far-reaching" during the height of the pandemic when many businesses were forced to temporarily close.