Yosemite Seeks Feedback On Bridalveil Fall Project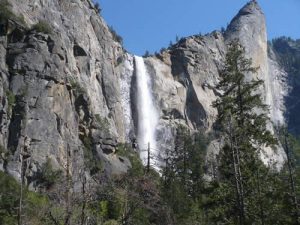 Bridalveil Fall

View Photos
Yosemite, CA — Plans are in the works designed to improve the area around Bridalveil Fall in Yosemite National Park.
According to the National Park Service, the purpose of the Bridalveil Fall Area Rehabilitation Project is to:
·       Improve visitor services at the base of the waterfall, including restroom facilities
·       Improve accessibility for all
·       Protect natural and cultural resources in the area
·       Reduce crowding on the trails and the viewing platform
·       Improve safety and reduce vehicular/pedestrian conflicts
·       Improve interpretation and wayfinding
The park will offer a public scoping meeting in Yosemite Valley on Wednesday, May 10, 2017. This meeting will be in the Valley Auditorium from 2:30 pm to 5:00 pm, with a presentation by park staff. You can find more on the plan by clicking here. A public comment period regarding the environmental assessment will run from April 26 through May 26, 2017.