Councilman Excited To See An Active Downtown Sonora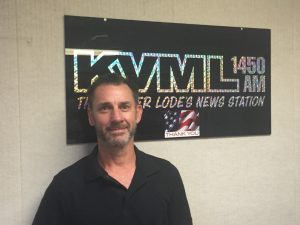 Mark Plummer

View Photos
Sonora City Councilman Mark Plummer is pleased to see the recent rejuvenation of downtown Sonora.
Plummer was Thursday's KVML "Newsmaker of the Day".
"It's very exciting and it's really nice to walk downtown for 2nd Saturday, for example, and have it so alive," said Plummer. "I feel like I'm not just a booster but I'm going to gush about it a little bit. Downtown Sonora just keeps getting nicer."
Plummer added that, "I am hoping that someday our art galleries will be able to return to serving wine, if they choose too. That's been a little bit of a sore point for some of the gallery owners."
As part of the 'Vision Sonora' plan, Plummer noted that there will soon be a revitalization of Coffill Park in downtown Sonora. "I believe it will come out very nice. We are doing this as we can pay for it and with a committee system that has long term efforts to have public support for changes that we might make."
After first falling in love with Sonora while driving through downtown in 1987, Plummer decided to make the community his home.
Plummer is an experienced timber faller and has been interested in politics for quite a while.
After voicing his concern about he felt were some bad policy positions, specifically "an overreach" in vehicle parking, Plummer began to think about running for City Council in 2016 when it was announced that Mayor Ron Stearn was going to retire.
According to Plummer, he has been doing his homework on several issues since winning one of the open seats last year.
"I feel that communication is good between the City of Sonora and the Tuolumne County Government. The two sides working together on the recent gas station purchase (Chevron at the corner of Mono Way and Greenly Road) was absolutely wonderful." said Plummer.
The "Newsmaker of the Day" is heard every weekday morning on AM 1450 and FM 102.7 KVML at 6:45, 7:45 and 8:45 AM.