Power Sentenced To 33-plus Years For Domestic Violence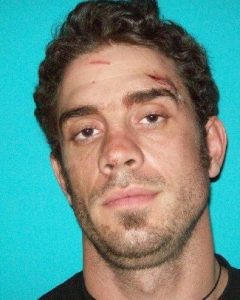 Joshua Power

View Photos
Sonora, CA – Convicted of several violent and domestic abuse crimes, under the "three strikes" law a Tuolumne County man is set to serve a stiff state prison sentence that law officials say reflects the severity of his offenses.
District Attorney Laura Krieg shares today that yesterday Groveland resident Joshua Power, 28, was sentenced to 33 years and four months in state prison by Judge Donald Segerstrom. In handing down Power's punishment, the judge called the defendant "incredibly violent and dangerous to society and everyone around him."
Deputy District Attorney Stephanie Novelli, who prosecuted the case, remarks, "The People are pleased justice was served, and such a violent individual who posed a particular danger to women will not be able to terrorize Groveland or Tuolumne County for a long time."
Multiple Offenses Against Three Victims
As reported here, Mr. Power was convicted Feb. 15 following a four-day jury trial before Judge Segerstrom of eight felony counts and one misdemeanor, with the charges stemming from offenses that occurred over three separate days involving his estranged wife, a friend and a former girlfriend.
Power's crimes included: kidnapping; corporal injury to a spouse; residential first degree robbery and person present burglary; two counts of false imprisonment by violence; criminal threats; resisting a peace officer; also corporal injury to a person with whom the defendant had or previously had a dating relationship.
When his prior conviction for battery causing serious bodily injury was considered it was enough to create a three strikes scenario, which effectively doubled his exposure to a stiff sentence, according to the DA. She adds that, under state penal code, since the California Legislature grants a 15 percent conduct credit for "violent" offenders, Power should serve 85 percent of his sentence. If that turns out to be the case, he will be about 56 years old at that time — twice his current age.