Tuolumne County Warming Centers And Storm Tips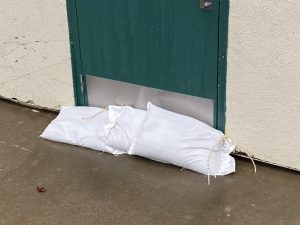 Sand in sandbags to prevent flooding

View Photo
Sonora, CA — Tuolumne County has announced plans to open a drying and warming center at the Enrichment Center building at 102 Hospital Road in Sonora.
It will be open today (Monday) and tomorrow from 9am-6pm. It will be reassessed on Tuesday in relation to potentially expanding the hours. The Tuolumne County Main Library will also be open during regular hours, Monday through Friday, from 9am-6pm, and Saturday from 10-6pm, to escape the weather.
For those who need assistance with sheltering animals on Monday or Tuesday, please contact Tuolumne County Animal Control at 209-694-2730. For after-hour animal emergencies, please contact the Sheriff's Office dispatch at 209-533-5815.
Tuolumne County OES, City of Sonora and all of the partner agencies encourage the public to stay home and off the roads unless necessary and to be patient as the county, city and local first responder crews work on any flooded or impacted areas due to the weather.
As part of preparedness, Tuolumne County OES asks the the public to:
• Prepare for long duration power outages…stock up on supplies
• Have phones charged
• Stay clear of trees and downed power lines
• Secure outdoor loose objects
For higher elevations, please do not park vehicles or leave other items such as garbage cans on roads right-of-way where snow plowing may be needed. This could delay plowing of the road. Also, be kind to all our road workers and first responders during this time. The county reports that many agencies are short-staffed and are doing the best they can do. The public's patience is much appreciated.
Tuolumne County Public Works would like to remind everyone of the sand locations.
Citizens will need to bring their own bags and shovel.
• Columbia – Airport parking lot @ 10723 Airport Rd (please look for the orange cones)
• Tuolumne – 18870 Birch Street and the corner of Parkview Ln and Chestnut Ave
• Jamestown – On the corner of 7th Ave and 8th St
• Big Oak Flat / Groveland area – 11242 Wards Ferry Rd