Warming Centers Opening In Calaveras County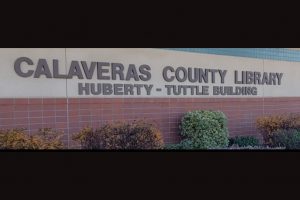 Calaveras County Library in San Andreas

View Photo
San Andreas, CA — As nasty weather is forecast through the weekend, Calaveras County is opening warming centers today through Tuesday.
Those needing a reprieve from the chilly, wet weather can head to one of three centers at county libraries in the county today, and one will remain accessible into next week. The Arnold and Murphys branch libraries will be open from 10 a.m. to 4 p.m. today only. The San Andreas Library, located at 1299 Gold Hunter Road, is open today until Tuesday (1/10) from 9 a.m. to 5 p.m.
All the libraries have Wi-Fi internet access available 24/7, as well as public computers and patron services during open hours; click here for those times. County officials advise, "Home Connectivity Kits, which include a Chrome Book and hot spot, are available for check out as well as books, DVDs, Audiobook CDs, and music. Library staff can also assist citizens with reporting damages caused by the 2022/23 winter storms." Click here for the county's storm damage information and forms, and here for Angels Camp.
Tuolumne County OES reports that they are not currently opening any shelters but have a plan should the need arise.