CA Attorney General Investigating Recyclability Of Bags In Stores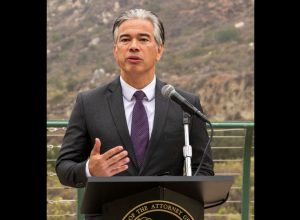 Attorney General Rob Bonta

View Photo
Sacramento, CA — Attorney General Rob Bonta is launching an investigation into whether most plastic bags sold at grocery stores are in fact recyclable.
Under a law that went into effect in 2014, Californians must bring their own bags to the store, or they can purchase a recyclable bag for ten cents.
Bonta is questioning whether a majority of the bags being dispersed are actually made of recyclable materials.
Bag suppliers are currently allowed to "self-certify" that they are recyclable, and Bonta believes that many could be dodging the rules in place.
He has directed six bag manufacturers to back up their claims that can be recycled. If not, they could face multimillion-dollar fines.
Bonta's office has set correspondence to Novolex, Revolution, Inteplast, Advance Polybag, Metro Polybag, and Papier-Mettler.