Charges Escalate For Alleged Shoplifters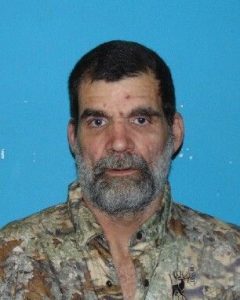 James Everett Rhodes, TCSO Booking Phot

View Photos
Sonora, CA — An alleged shoplifting pair face felony charges after a series of incidents following a spree at Price Co Foods.
According to Tuolumne County sheriff's officials, Tuesday morning around 9:30, 53-year-old James Everett Rhodes was placed under citizen's arrest while at the store for allegedly shoplifting a bottle of alcohol. An investigating deputy who was called cited Rhodes and initially released him.
However, after Rhodes left the store and met up with his wife, 46-year-old Leigh Elizabeth Eckstein-Crabtree, who the deputy spoke with and determined she had acted in concert to commit the earlier theft. Since it was discovered that she also had a local misdemeanor warrant out on her, Eckstein-Crabtree was taken into custody.
Further complicating matters for the female arrestee, deputies found that the vehicle she had been driving had an expired registration and was parked illegally. After being towed, an inventory search of the vehicle turned up further stolen items from Price Co.
Both Rhodes and Eckstein-Crabtree now face fresh charges of conspiracy to commit a crime, shoplifting and possession of stolen property. After being booked at the county jail, both were released on their own recognizance with court dates to appear.