Free CHP Workshop For Teenagers Tomorrow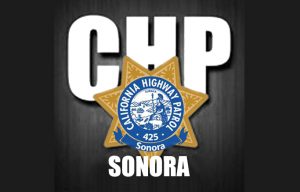 CHP Sonora

View Photos
A free teen driver safety class for current and prospective teenage drivers and their parents or guardians will be held on Thursday (March 23rd) from 5 to 7 PM.
Sonora area CHP Officer Faustino Pulido was Wednesday's KVML "Newsmaker of the Day".
'Start Smart' is aimed at helping newly licensed- or soon to be licensed- teenage drivers (15-19) become more aware of the responsibilities that accompany the privilege of being a licensed California driver.
The class will be held at the Tuolumne County Ambulance Center on Striker Court (off Tuolumne Road).
CHP officers speak directly to the newly licensed driver and their parents/guardians through candid conversations, discussing topics such as collision avoidance techniques along with collision causing elements such as excessive speed, DUI, and distracted driving. Start Smart makes teens and parents aware of the responsibilities they face and teaches what precautions to take to stay safe; such as the importance of seat belt unsafe, passengers in the vehicle and what to do when involved in a collision.
Drivers encounter frequent distractions from their cellular telephones, interacting with passengers, and much more, all of which affect their driving ability and pose a significant danger of car crashes. Teens are at even greater risk of being involved in a collision caused by distracted driving because of peer pressure to stay connected via text and cellular telephones.
According to the CHP, teenage drivers are the most inexperienced motorists on the road, and with added distractions like using their cellular telephones, they have to work even harder to teach them how to drive safely.
Ten percent of all drivers 15 to 19 years old involved in fatal collisions were reported as distracted at the time. According to the National Highway Traffic Safety Administration, in 2013 this age group represented the largest proportion of drivers who were distracted at the time of a collision.
Most often crashes are not inevitable accidents, but are preventable tragedies. Three-quarters of teen crashes are not caused by driving under the influence, but instead by the deadly combination of inexperience and reckless or distracted driving. By educating parents and teens, and enforcing highly effective graduated driver licensing laws, the Sonora area CHP can change the driving culture to one that is distraction-free and save hundreds of lives each year in California alone."
To reserve a spot, call Pulido at 209-984-3944.
The "Newsmaker of the Day" is heard every weekday morning at 6:45, 7:45 and 8:45 on AM 1450 and FM 102.7 KVML.