Forest Mushroom Picking Season Begins Next Week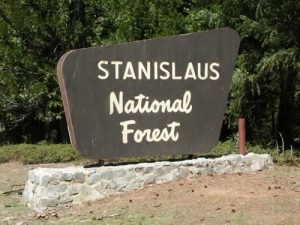 Stanislaus National Forest

View Photos
Sonora, CA – While there will be a charge for mushrooms and dry cones – fuelwood is free this year at the Stanislaus National Forest.
Forest officials report permits to collect mushrooms are on sale starting Monday, March 20 and run through December 15, 2017. The cost for the permit ranges from $20 to $300 per person depending on the estimated amount to be picked at $4 per pound.
Permits for dry cones and fuelwood also end on the same date as mushrooms but can be obtained until April 15. Dry cones will cost a dollar for every eight gallons with the same permit fee. However fuelwood is a bargain this year as Forest spokesperson Diana Fredlund explains, "Due to the drought and the bark beetle there is a surplus of the dead and downed trees on the forest so we're offering the permit at no charge…Also there is no charge for the wood and that is for this year only with the trees already on the ground. Also,  there is a 10 cord maximum."
No decision has been made for next year, according to Acting Stanislaus Forest Supervisor Scott Tangenberg. He adds, "We will review the situation next winter and determine whether a surplus still exists before deciding what to charge for fuelwood in 2018."
Harvesters are still required to get a permit and have it with them while gathering the fuelwood. All permits can be purchased at the Forest Supervisor's Office in Sonora or at any of the four Ranger District offices. Forest officials note that this year bough purchases will be handled with individual gatherers who should contact Dave Horak in the Forest Supervisor's office at 209-532-3671.